---
Zimbalista Music Factory
Composing Through Culture
---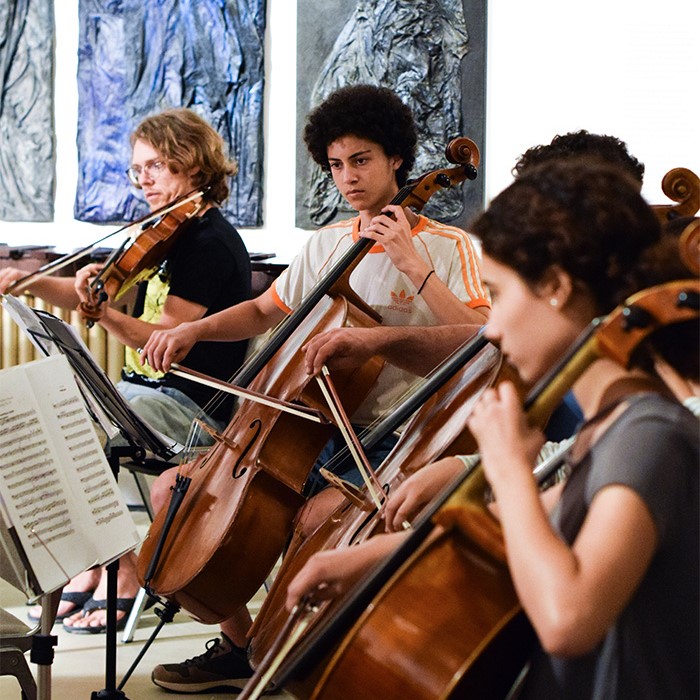 Who we are
---
Zimbalista's Music Factory (ZMF) is a non-profit organization that operates over the course of the year, celebrating each summer with a week-long festival.
ZMF is supported by the Recanati Family Foundation.
The organization manifests itself as a diverse multi-faith orchestra of young and professional Jewish and Arab musicians led by Chen Zimbalista.
Read more